Alexander Beridze, pianist in Review
Alexander Beridze, pianist in Review Alice Tully Hall at Lincoln Center, New York, NY April 19, 2011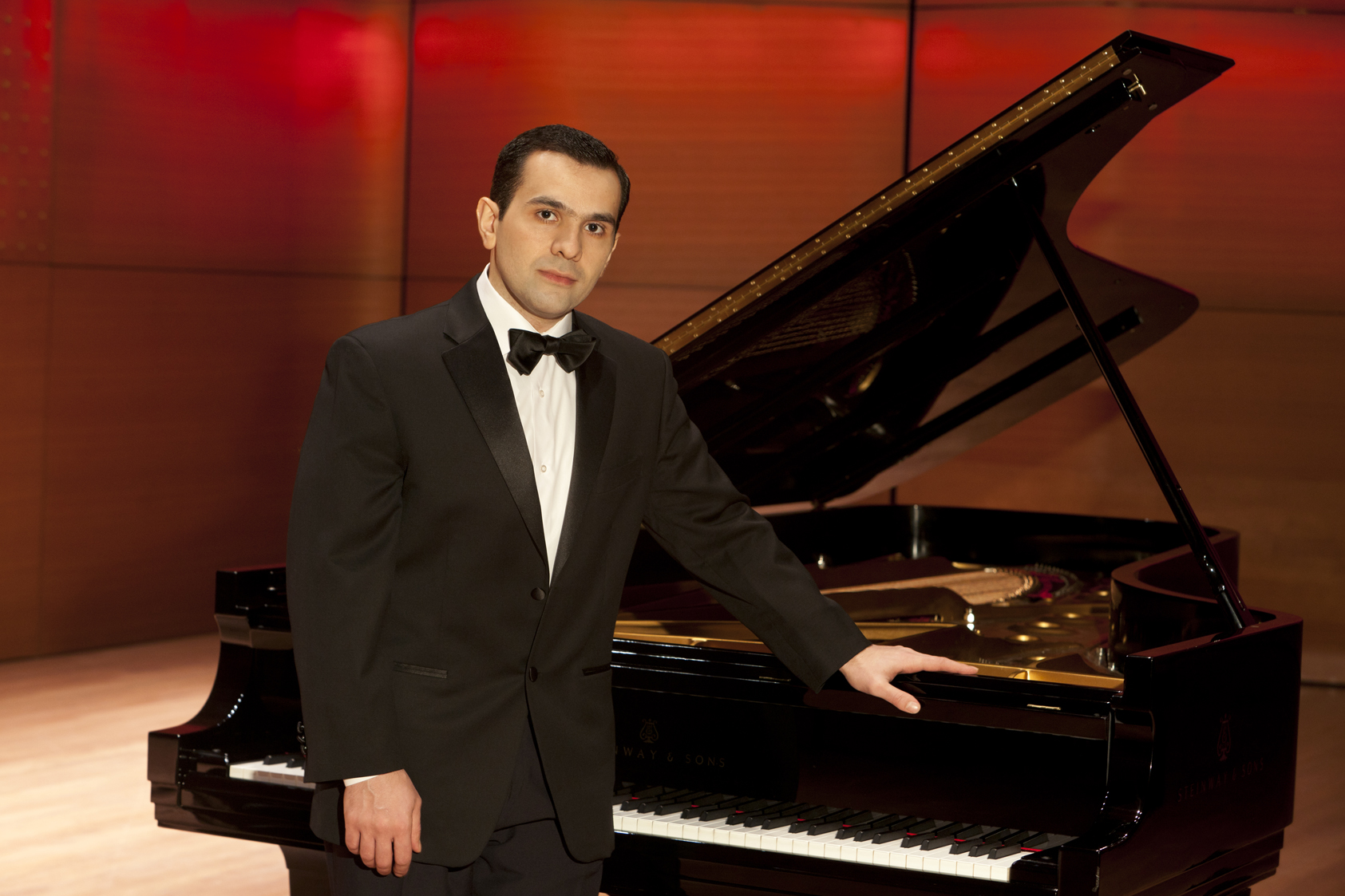 A large audience packed Alice Tully Hall this week to hear Georgian pianist, Alexander Beridze, representing the Cincinnati-based World Piano Competition as its 2009 Gold Medalist. In a year flooded with news stories about troubles in the classical music world, it was a joy to witness such intense audience excitement in anticipation of an evening of piano music. This listener was filled with particularly keen anticipation after hearing and reviewing Mr. Beridze in June of 2009 (Vol 17, No.1) in an outstanding recital that included two of the same works, the Brahms Sonata in C Major, Op. 1 and Stravinsky's Three Movements from Petrushka. Though the prior venue had been a piano showroom, Mr. Beridze had sustained the large, magnetic conceptions that had seemed destined for a wider forum – and here was that forum.
After speeches by the competition's administrative and local leaders, Mr. Beridze opened with Beethoven's 32 Variations in C Minor, dispelling the atmosphere of pageantry with a taut and no-nonsense performance from solemn opening to stirring finish. While I prefer more breathing room in this work, it was understandable to feel a good deal of forward propulsion at the outset of this important recital. It was a strong opening.
Brahms followed Beethoven, a nice segue given the Opus 1's famous rhythmic kinship with Beethoven's Sonata Op. 106 (the "Hammerklavier"). Mr. Beridze is utterly at home with the challenges and beauties of this Brahms work and should play it often. One hopes he will play it again in a still more resonant hall, as (even post-renovation) the Alice Tully Hall acoustics present a pianist with the challenge of rapidly decaying sound. Having heard Mr. Beridze's formidable gifts in a live room on a brighter instrument, this listener was especially sensitized to the discrepancy between what was being put forth and what was being received. That said, the musical intent did come across, and it was a credit to Mr. Beridze's skill and heroic outputs of energy. The rapid-fire leaps and riveting machine wrist work left one in wonderment (and excitement to hear this pianist's Petrushka later in the program). Just as recalled from two years ago, the close of the Andante was particularly moving.
Schubert's Impromptu Op. 90, No. 3 after intermission was a quiet gem, given admirable attention to voicing. Acoustical challenges still arose, leaving one wondering whether the decay of longer notes might be offset more by softer ensuing ones, but at any rate, Mr. Beridze projected its meditative quality with sensitivity. The Schubert-Liszt song "Auf dem Wasser zu Singen" followed, dazzling with its precision and range, and Liszt's Etude "La Campanella" was simply electrifying.
If anyone still had questions about Mr. Beridze being a fabulous pianist, his Petrushka settled the matter conclusively. This work, a monstrous beast to most pianists, seemed simply a play toy to him, albeit a musical and imaginative play toy. One sensed the pianist having fun with it, delighting in the ballet's characters and celebrating what was a brilliant finale to a superb recital. Bravo!
The cheering audience was quieted down with one of the most beautiful renditions of the Chopin Nocturne in D-flat (Op. 27, No. 2) that one can recall. One could hear the proverbial pin drop.